Catalog
Welcome to our extractor fans and fittings website, packed with products and information. We offer a wide range of fans, from industrial and commercial to domestic bathroom fans, along with ducting supplies, grills and associated fittings. We have all you need in one shop, from a wide range of different manufacturers. After over ten years in the industry we can specify and supply extractor fans for almost any application. We also have all the grills, ducting and other fittings you may need, so give us a call...

Most products are held in stock and are available for immeadiate dispatch. Our Commercial extractor fans section contains the most popular and in demand. Please ask for details if you have a particular requirement. Please note, all prices shown are EXCLUSIVE of VAT.
We are mostly customer demand driven and have been the first to champion the search for quiet and speciality fans from many diverse manufacturers, unlike many companies who only offer one, their own, range.
The ETALINE as shown to the left is a completely new concept in inline extract fans. The entire fan is designed around the concept of low loss energy transformation. Many design components new to the extractor fans industry were needed. The complex design of all airflow parts, particulaly the rotor ans stator blades were optimised with the help of computers. This fan is used extensively because of its small size. It is a mixvent fan in design so is generally quieter than a centrifugal and using a two pole motor means impressive performance for its small size.

Our constantly expanding range of ducting, grills and silencers will enable you to mix and match components, to produce just the extraction solution you were looking for, whether a quiet bathroom fan or an industrial model. We also stock a wide variety of products from Envirovent including their heat recovery and whole house ventilation range. Now also shipping to Australia and New Zealand.

Extractor fans come in many shapes and sizes so click on our support page for help in selection your perfect fan.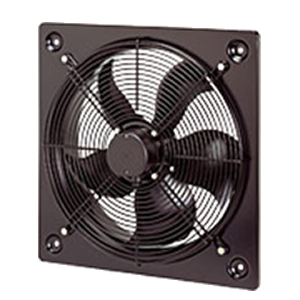 The Sickle Bladed Compact Axial Plate Fan(seen right) is a popular choice. It is common in restaurants and workshops and has an impressive extract rate. We offer a range of matching grills and controllers for this range just email or ring for more info.



See also our FAQ section for information on Part F Building regs, extract rates and other information.