Welcome to Just Fans, packed with a huge variety of extractor fans from all the major brands and manufacturers including S&P, Systemair, Envirovent, Elta & Helios. We offer possibly the largest specialist online searchable range of fans and fittings, from industrial and commercial to domestic bathroom fans. We have been the go to supplier for many UK busineses & contractors when they need any fans or ventilation equipment for many years. If there is anything you cant find just ask..


*** Price match offer: We aim to price match on all fans & accesories, contact us if you find cheaper elswhere. ***
We supply a huge range of ducting supplies, grills and hundreds of associated fittings to consumers and commercial contractors. With over fifteen years in the industry we can specify and supply extractor fans for almost any application.
Most popular products are held in stock and are available for immediate dispatch. Our Commercial extractor fans section contains the most popular and widely used. Please ask for details if you have a particular requirement.
We are mostly customer demand driven and have been one of the first to champion the search for quiet and speciality fans from many diverse manufacturers, unlike many companies who may only offer their own range.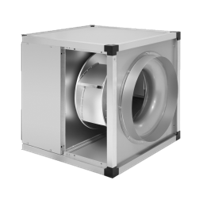 An example of what is available for a kitchen fan is the KABB shown to the left. It can be run at high temperatures (up to 100 degrees C) and is acoustically lined with 25mm of insulation for ultimate quietness. We do offer other high temperature fans but often all that is required is a simple cased axial fan if the temperature is not an issue. Roof extractor fans are often used when space is at a premium and come in a wide range of sizes and power, with versions suitable for marine enviroments where corrosion can be a problem. You will find extractor fans for all applications here.
We have a large and rapidly expanding range of ducting, grilles and ducting fittings with most held in stock and for food production we now have various stainless steel ducting and accessories available. Plate and cased axials are generally always in stock. Very quiet bathroom fans are also much requested and we have a huge selection of inline and axial fans to suit any need including S&P TD Silent range. We ship nearly anywhere in the world and we are now also shipping to Australia and New Zealand.
A recent introduction to our range is a new stand-alone medical grade H14 HEPA
commercial air purifier
, useful for dentists, shops, workplaces and public areas.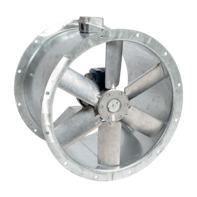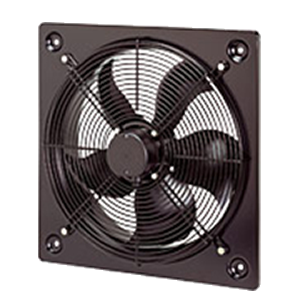 Now available is the new AW Sileo-EC range of energy efficient plate axial fans (seen right). Using special energy efficient motors these can save much in reduced electricity running costs over time and have integrated speed controllers, just email or ring for more info.
See also our FAQ section for information on Part F Building regs, extract rates and other information.